Mobile mountain. Flying 20 min from Austin.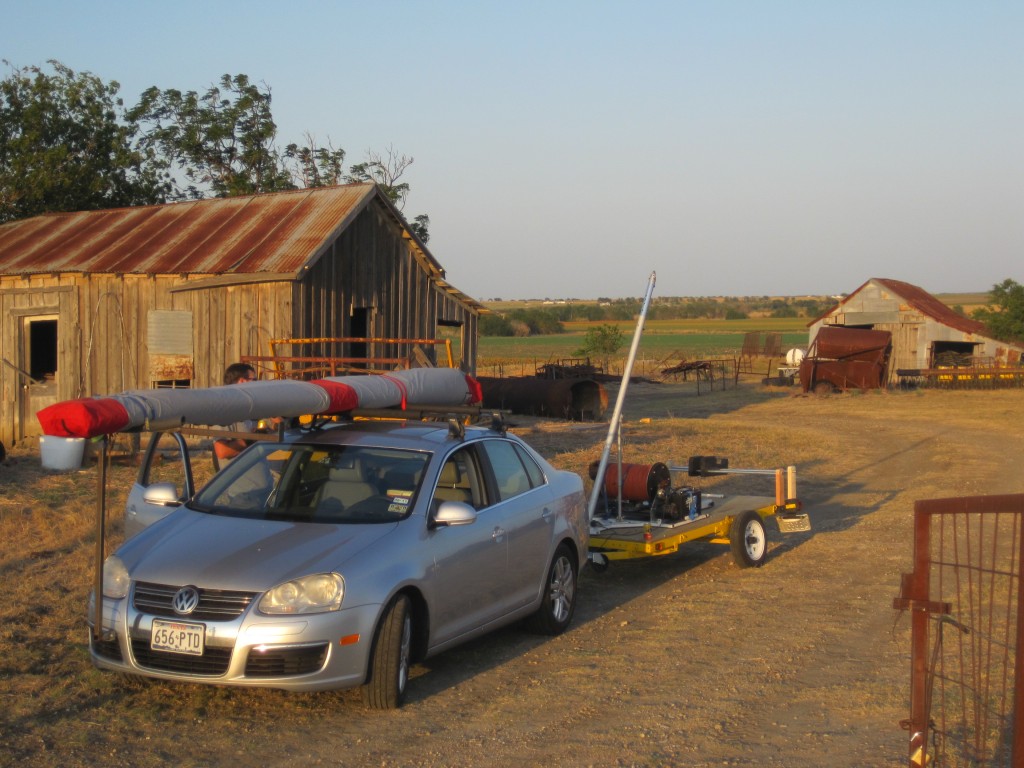 Dan was kind enough to play driver for me. The weather was not the kind that would provide an epic or even decent XC but plenty of up to play. I had 4 tows. All were smooth.
Dan has it dialed in. The 1st tows got me to 900ft but after optimizing, 1300ft in the 5000ft road was easy. Take a look at one of the tows below.
I like launching this rig at 45 psi. Dan found the sweet spot by letting pressure creep up to 60psi and driving at 30mph. Nice climb to 1300ft. From there I managed a weak late day climb to 2800agl (gps).
Ready for some good weather and travel but the tow rig could use a new axle, tire, and possibly new line at some point.
A gratuitous shot of my mistress.